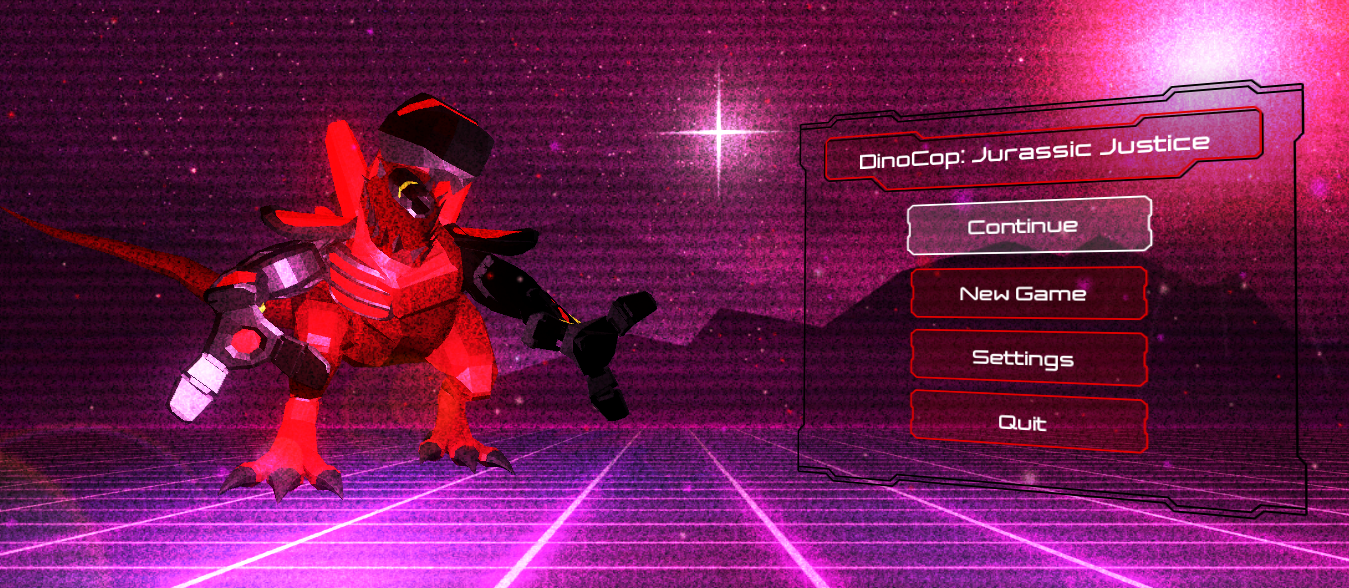 DinoCop: Jurassic Justice
A downloadable game for Windows
With a futuristic retro theme from the 80's and Hack'n Slash gameplay, DinoCop lets you control a Dinosaur who came from a distant past - turned into Cyborg - that seeks the destruction of anything that (still) moves as his sole objective. Thrilling moves and the coolest visual awaits in this universe of mayhem and jurassic justice!
The game features:
- 3D graphics with stunning 80's visual
- Hack'n Slash gameplay
Prototype Extra Instructions:
- It's one of the first and very early versions of the game, please keep that in mind when downloading it

- Please report any bugs you find
How to Play:
- Move with WASD;

- Aim with the Mouse;
- Light attack on Left Mouse Click and Heavy attack on Right Mouse Click;
- Space for Shield;
- Ctrl to change to Ranged attack (only Light in this version)
- Kill as many enemies as you can!
How to Install:
- Download the zip file, unzip it, and double click or execute DinoCop <version>.exe to run it